To contact CAB, please enter your information below and we will respond to you quickly. Thank you!
"*" indicates required fields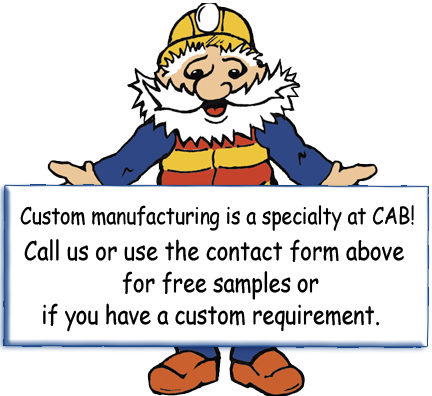 The Cambria County Association for the Blind and Handicapped operates from two modern facilities.

Johnstown Division
211 Central Avenue, Johnstown, PA 15902-2945 USA
Phone: (814) 536-3531 Fax: (814) 539-3270

Ebensburg Division
175 Industrial Park Road, Ebensburg, PA 15931-4109 USA
Phone: (814) 472-5077 Fax: (814) 472-7179
Below is an aerial view of our recently expanded CAB facility on Central Avenue in Johnstown, PA, USA. Please click play arrow for video.
Below is an aerial view of our CAB facility in the Industrial Park in Ebensburg, PA, USA. Please click play arrow for video.
CAB Trade Shows

Our sales team always enjoys meeting with our customers, who are the key to our success. We understand the extreme difficulties the Covid-19 pandemic has caused worldwide, and the experience has made us even more appreciative of firsthand opportunities to talk with our customers.
We are now participating in a number of in-person conferences and trade shows as noted in our schedule below. If you are attending any of these events, please stop at our booth and say hello.

We value feedback and suggestions for improving and expanding the CAB Product line. Our sales team is glad to provide technical information, reports, literature, samples, or other information you may need. We stand ready to assist you in any way possible. Hope to talk with you soon!
CAB Trade Show Schedule:
September 19-22, 2022: Anaheim, CA
RE+ (formerly SPI National)
October 11- 12, 2022: Miami, FL
RE+ Florida
October 15-18, 2022: Austin, TX
NECA – National Electrical Contractors Association
October 26-27, 2022: King of Prussia, PA
EAP – Electrical Association of Philadelphia
October 26-28, 2022: Toronto, ON
ETC – Electricity Transformation Conference
November 30-December 2, 2022: New Orleans, LA
International Workboat Show

Previously Attended Trade Shows:
September 14-16, 2022: Bluefield, WV
Bluefield Coal Show
September 14-16, 2022: Thunder Bay, ON
Canadian Mine Expo

August 28-31, 2022: Reno, NV
Geothermal Show
June 19-22, 2022: Philadelphia, PA
World Tunneling / National Association of Tunneling
June 16-17, 2022: Norfolk, VA
Navy Contracting Summit
June 8-9, 2022: Timmins, ON
Canadian Mining Expo
June 6-10, 2022: Elko, NV
Elko Mine Show
June 1-3, 2022: Johnstown, PA
JARI Showcase for Commerce
May 3-6, 2022: Vancouver, BC
CIM – Canadian Institute of Mining
May 2-5, 2022: Houston, TX
OTC – Offshore Technology Conference
April 25-28, 2022: New Orleans, LA
IEEE – Institute of Electrical and Electronics Engineers
April 21-22, 2022: San Antonio,TX
RE+ Texas
March 28-31, 2022: Phoenix, AZ
NABCEP
February 27 – March 2, 2022: Salt Lake City, UT
SME Smart Mining
February 23-24, 2022: Boston, MA
RE+ Northeast
January 13-15, 2022: Long Beach, CA
INTERSOLAR NORTH AMERICA
December 1-3, 2021: New Orleans, LA
International Workboat Show
Meet a few of our staff who work directly with our customers. We answer your questions, visit with you at trade shows, make site visits, provide training, and work hard to give you the very best CAB service.