Click below to view, download and print our brochures.
Click to download, view and print items below.
Educational and Safety Materials:
Solar Engineering Reports and White Paper:
Awards and Journal Articles:
Testing and Certification Information:
CAB Lifeline Training Poster: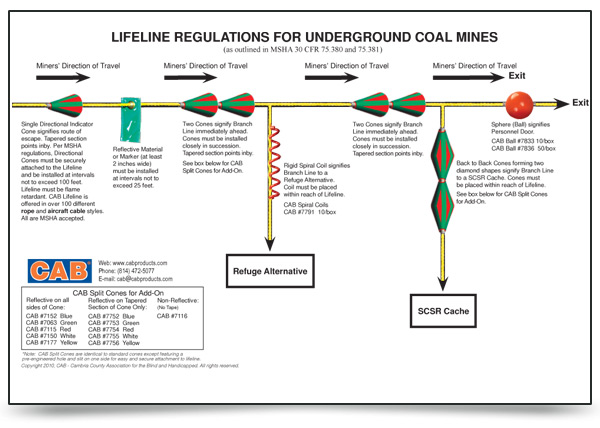 Full size CAB Lifeline posters (24″ x 40″) are available free of charge for your mine safety training program. Click here and complete our contact form to request complimentary poster(s).
For smaller posters (8.5″ x 14″ legal size ) which you can download and print, click on poster image above.